Artemisa Monteiro, Esq.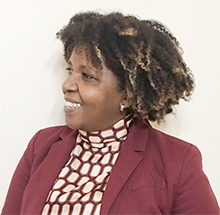 Attorney Artemisa Monteiro is a seasoned attorney with years of experience working for the Commonwealth of Massachusetts. Attorney Monteiro is a conscientious exemplary attorney of compassionate nature. She has outstanding interpersonal skills and this is reflective in the manner she works with the Court Staff.She is a devoted and committed attorney who zealously defends the rights of her clients. She has built a reputation as a zealous criminal attorney.
Attorney Monteiro's aggressive tenacity has primed her to win in court even when the victory seems almost impossible. She is a unique litigatorwith proven experience and extensive knowledge of criminal, immigration, landlord tenant law. She has been successful in clearing immigrant criminal records, prevailed in Motions to Dismiss in Superior Court and won many criminal motions to suppress and jury trials securing acquittals or dismissal of charges against clients and immigrants alike.
Prior to becoming an attorney, Atty. Monteiro worked for 16 years as a Certified Portuguese and Cape-Verdean Interpreter within the Mass. Trial Court system serving all over New England. As an interpreter, Attorney Monteiro gained first hand knowledge and experience of the trial court system, court proceeding, and litigation.
Attorney Monteiro speaks Portuguese, Cape-Verdean Creole, and Spanish